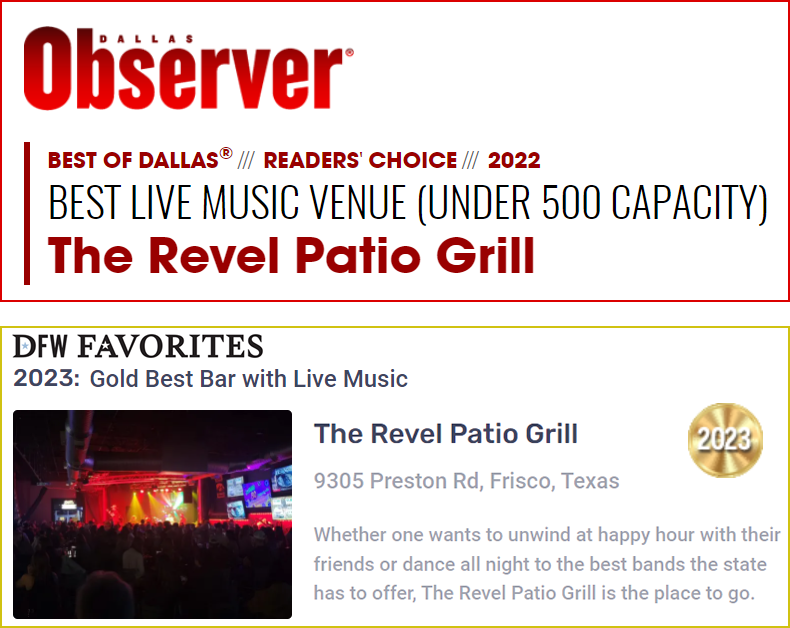 ---

"Revel in Food and Fun"

When we arrived, we couldn't help but notice the place's fun vibe and décor, and instantly thought to ourselves that this would also be a great spot for a date night. The Revel boasts a wide range of entertainment most night of the week, including open-mic nights, tribute bands, trivia contests and karaoke events. The eatery also offers entertainment options for those who aren't into live acts, including video games, pool and more.
The Revel's menu is extensive, and throughout our meal service was quick and friendly. Although we were expecting bar food on the menu, we were surprised to see lots of options including seafood, salads, pizza, steak and more.
Read Frisco Style's Full Article